Kitchen Renovations – Calgary & Area
M.A.D. Renovations: Professional Kitchen Remodelling
Calgary kitchen renovation experts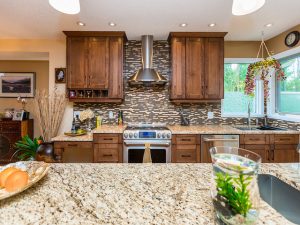 M.A.D. Renovations has been providing kitchen remodelling services in Calgary for many years. In this time, we've helped a large number of homeowners reconfigure their kitchens and turn awkward layouts into open, expansive areas where friends and families can finally congregate and enjoy the wonderful culinary delights that come from your kitchen.
You've likely heard the saying, "the kitchen is the heart of the home". No matter where you live, this seems to be the case. Whenever you have family or friends over, everyone seems to gather in the kitchen. Have you tired of cooking and entertaining in a kitchen that is simply too cramped? If so, the time is now to look to M.A.D. Renovations for all your kitchen renovation needs.
---
M.A.D. Renovations – Calgary
403-630-6311
Professional Kitchen renovations – Calgary & area
Click For A Free Kitchen Renovation Quote
A+ BBB Rating 8+ Years
Custom Kitchen Remodelling – Calgary

---
The M.A.D. Renovations Difference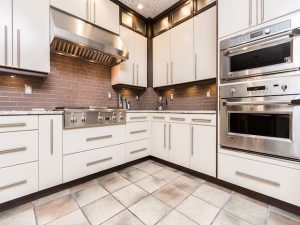 At M.A.D. Renovations, we understand that choosing to hire a kitchen remodelling company is a huge decision. You're trusting someone to come into your home and turn dreams that you may have had for years into reality. Our team doesn't take this task lightly. We work extremely hard with all of our clients to develop a kitchen design that is both visually appealing and functional. Feel free to reach out to our team today to schedule a consultation with one of our kitchen remodel experts.
Family Owned Calgary Kitchen Renovation Company
When it comes to choosing a Calgary kitchen renovation contractor, you have options. There are loads of companies who claim to offer kitchen remodelling services, but few have the experience and commitment to quality as M.A.D. Renovations. We're a family owned company that lives in the same areas where we work every day. We see our clients when we're out shopping, or enjoying a meal at one of our favorite Calgary restaurants. This commitment to our community shines through in every project that we complete. We try to think of each kitchen renovation project as our own and work extremely hard throughout the entire process to always meet the needs of our clients.
Custom Designed Kitchen Remodels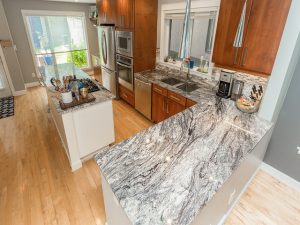 When you're working with M.A.D. Renovations, it's important that you understand that no kitchen project we do is like another. We pride ourselves on our custom designed kitchen layouts and ensure that when your neighbors stop by to gaze at your new space, they'll see something that they've never seen before.
Most big box stores and some local contractors will push you into a cookie cutter approach when it comes to your kitchen renovation. At M.A.D. Renovations, this is the exact opposite of how we do business. We first sit down with you to determine what aspects of your kitchen you would like to change and only then do we come up with a custom designed plan to meet your needs. We'll never push you into a cookie cutter kitchen design. We want you to be so happy that you'll tell all your friends about M.A.D. Renovations, and because of this, the majority of our new business continues to come from referrals.
Kitchen Remodelling Ideas
At M.A.D. Renovations, because of our vast experience working with a large number of Calgary homeowners, we can often suggest kitchen remodelling ideas that make our client's kitchens much more functional and attractive. A few of these ideas that we often suggest include:
Open floor plans
Creative storage solutions
Functional workspaces
Proper lighting
Durable surfaces
Kitchen Renovation FAQs
We've put together a number of questions that we're often asked when we start any kitchen remodelling project. Browse these questions and answers and feel free to reach out to our team if you have a question that isn't covered below.
Are the company owners available during each project?
Yes, both of our owners are available to our clients throughout the design and construction phases of any kitchen project.
Can you provide references upon request?
Of course! We have a number of testimonials available on our website, and we're always happy to offer contact information for a number of our Calgary kitchen remodel clients who have agreed to serve as references for new clients.
What can I do to prepare for a kitchen renovation?
First, you should think about what look and style you seem to be drawn towards. Look at websites, magazines, and home remodelling TV shows to see what catches your eye. Once you have an idea, it's time to give M.A.D. Renovations a call to set up an appointment with one of our knowledgeable team members.
Do I need to have kitchen design ideas before we start?
Absolutely not! At M.A.D. Renovations, we've been in the kitchen remodelling business for quite some time. We're happy to offer our ideas, and tips when it comes to creating a remodeled kitchen that you can be proud of and enjoy.
How long does a kitchen remodel typically take?
Unfortunately, it's tough to estimate how long a kitchen renovation will take without knowing the extent of the work that is to be completed. However, if you sit down with one of our team members to discuss your needs, we'll be happy to offer our advice about how long the project will likely take based on our extensive experience.
How can we get started?
Simply give our office a call to get started and we'll send one of our kitchen remodelling experts out to your home to look at your kitchen and begin the process of coming up with a design and quote.
Ready to Take the Next Step Towards Your Dream Kitchen?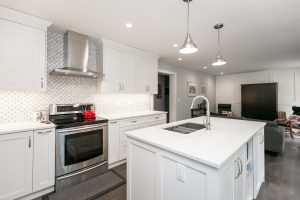 Stop putting off transforming your kitchen from a cramped, uninviting space into an oasis that is open, inviting and functional. Feel free to give M.A.D. Renovations a call today to setup a free consultation to discuss your kitchen renovation needs.
---
M.A.D. Renovations – Calgary
403-630-6311
Professional Kitchen renovations – Calgary & area
Click For A Free Kitchen Renovation Quote
A+ BBB Rating 8+ Years
Custom Kitchen Remodelling – Calgary

---