Complete and Partial Home Renovations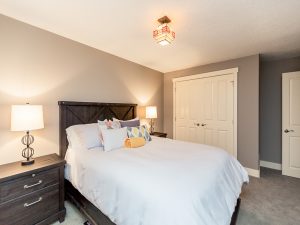 Are you looking for a better flow in your kitchen? Is your bathroom extremely dated and in major need of a facelift? Have you recently purchased an older home that needs to be gutted and redesigned to your exact specifications? Whatever your home renovation needs, M.A.D. Renovations is up to the task.
M.A.D. Renovations is a trusted family owned Calgary home renovation company that is focused on providing the highest level of customer service to its clients. We specialize in a wide array of home renovation services including full home remodels, as well as kitchen renovations, bathroom remodels, and all other aspects of the home remodeling process. Whether you're looking to do a partial home remodel, or looking to completely transform the look and feel of your home, we can help. At M.A.D. Renovations, it has always been our goal to be your Calgary home renovation choice today, and well into the future.
---
M.A.D. Renovations – Calgary
403-630-6311
Full and partial home renovations – Calgary & area
Click For A Free Home Renovation Quote
A+ BBB Rating 8+ Years
Custom home Remodelling – Calgary
---
Why Choose M.A.D. Renovations?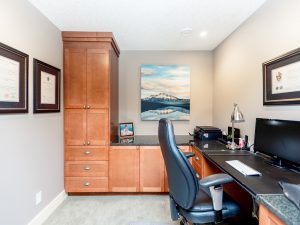 At M.A.D. Renovations, we're extremely proud of the business we've been able to build over the past several years. We are a family owned and operated home renovation company, which allows us to serve the needs of our customers at all times. When you work with M.A.D. Renovations, you'll immediately have access to both of our owners, who will be more than happy to answer your questions throughout the project.
We understand that hiring someone to come into your home, and quite literally turn your world upside down is a big decision. We want this decision to be one that you won't regret down the line. We always strive to be completely open and transparent throughout the home renovation process, and train our employees and contractors to do the same. We don't take for granted that you've allowed us to come into your home and transform it into something that you've always dreamed of.
Complete Home Renovations
Deciding to completely remodel your home is a big decision. It's a decision that is often coupled with fear and uncertainty about what you're looking for and who you're planning to work with to turn your dreams into reality.
When you work with our team, we'll initially sit down with you to discuss your exact needs. We'll then take these needs and come up with a plan on how to execute them. This involves creating drawings, talking with engineers depending on the scope of any structural changes you may want, and beginning to put together a plan and a budget related to your project.
Once we have devised a plan and a budget, we do everything in our power to stick to it. We've completed full home renovations of all sizes, and love to see the look on our clients faces when they finally get to see the final project.
Partial Home Renovations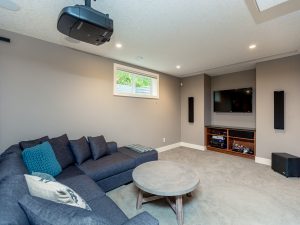 At M.A.D. Renovations, we understand that a complete home renovation may not always be in the budget. Even if you're just looking to renovate your kitchen, bathroom, or open up your living area, we'd love to offer our expertise. All of our work is completely custom, meaning that we take the time to sit down with you to lay out a plan to tackle your project, regardless of its size. We've helped a large number of homeowners in the Calgary area turn their drab kitchens, bathrooms and living spaces into show pieces straight out of a magazine. Give M.A.D. Renovations a call today to get a free estimate on any of our home renovation services.
If you're looking for a company to work with you throughout the entire home remodeling process and stay focused on always fulfilling your vision, while sticking to your budget, M.A.D. Renovations should be your first call.
Home Remodeling FAQs
We get asked a lot of questions before, during and after a home renovation project. We thought it would be a good idea to compile some of these questions to assist some of our new customers who are looking into our partial or complete home remodeling services.
How long will it take to remodel my home?
The length of time it takes to remodel your home will vary greatly depending on the scope of the project. At M.A.D. Renovations, we try to offer realistic timelines at the beginning of the project and stick to them barring any major changes to the scope of work.
Can I live in my home while it's being remodeled?
Typically, our clients will live in their homes while they are being remodeled. We work hard to section off areas that are under renovation, and to clean up after ourselves throughout the home renovation project.
Should I check references when hiring a home renovation company?
Absolutely! Feel free to reach out to our office for references, or visit our testimonials page where some of our former clients have been kind enough to offer their comments.
Should I insist that my home renovation company is insured?
At M.A.D. Renovations, we see quite a few companies working in Calgary without proper insurance. While you may not run into issues, working with an uninsured company can spell disaster should a mistake, or problem happen during the remodeling process. At M.A.D. Renovations, we're fully accredited and insured to protect both our clients as well as ourselves.
How much will it cost to remodel my home?
The cost of a home renovation project varies largely on the scope of work as well as your budget. The first step in any home renovation project should be sitting down with a reputable builder like M.A.D. Renovations and discussing your needs as well as your budget. This way we can work with you to develop realistic expectations for the project.
Have Additional Questions About the Home Renovation Process? Call M.A.D. Renovations today!
If you have any additional questions that haven't been answered here, feel free to reach out to one of the members of our team by phone at 403-630-6311 or email at info@madrenos.ca. We look forward to adding you to our list of satisfied clients in the Calgary area.
---
M.A.D. Renovations – Calgary
403-630-6311
Full and partial home renovations – Calgary & area
Click For A Free Home Renovation Quote
A+ BBB Rating 8+ Years
Custom home Remodelling – Calgary
---