About M.A.D. Renovations
We are a family business with decades of experience and we continue to create quality renovations in Calgary, AB. Our business name, M.A.D. Renovations, is an acronym for our children's names.
As one of Calgary's most respected home improvement companies, M.A.D. Renovations has spent years refining a streamlined process that delivers the very best in design, installation and customer service. From start to finish, we guarantee to provide our customers the best experience and support from our professional, knowledgeable and expert contractors and staff.
"We are thrilled with our kitchen renovation & wouldn't hesitate to recommend MAD renos. Lawrence & his crew were prompt, professional, courteous and made several helpful suggestions along the way. We wouldn't change a thing in our new kitchen." – Laurel
We pride ourselves in offering the most realistic and comprehensive assessment of the requested job. We do this by meeting you, understanding your needs and seeing your space in person.
Above all, we are extremely proud of our loyal customer base. The majority of our Calgary construction projects each year are performed for past clients or for people who've been referred by them — a remarkable achievement in an industry notorious for really low referrals!
We Are Here To Serve You
Kitchens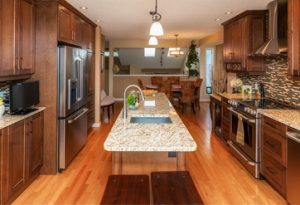 A kitchen renovation can seem daunting. Let us help you make that decision to get started and make that dream kitchen a reality. M.A.D. Renovations specializes in creating custom solutions that will transform your kitchen into an innovative stylish living space perfect for any home. We will help design a functional kitchen that compliments your individual style and taste.
So, whether you are looking to remodel your entire kitchen, replace your cabinets or simply update an outdated design, M.A.D. Renovations will work with you to meet your individual goals and budget.
Bathrooms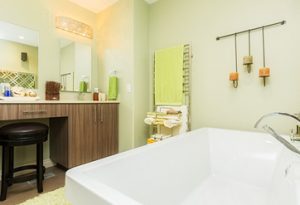 No longer is the bathroom a place for just quickly getting ready for work or play. The modern bathroom has become a space for relaxation and leisure featuring steam showers, rainfall shower heads and soaking tubs. M.A.D. Renovations aims to create a bathroom that combines quality and practical innovation to ensure you are left with a product you have always dreamed of.
M.A.D. Renovations is proud to have a Schluter-DITRA™ Waterproofing Certification. Schluter-DITRA™ is renowned for providing the best in waterproofing technology for showers and baths. Consult with M.A.D. Renovations and we will work with you to create a project that is in accordance with your budget, personal taste, and the existing style of your home.
Living Spaces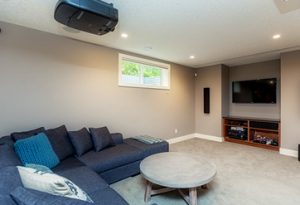 If you're looking for more living space in your home, there's nothing like finishing your basement! Create an area that is more than a laundry room. A cozy, workable family room, media centre, or that elusive, perfect 'man-cave' is an excellent way to increase your living space. A fully functional or partial basement is an easy and affordable way to add value to your home.
A finished basement adds a beautiful new living area without the invasive process of constructing a new floor or an addition. From concept to completion, the basement specialists at M.A.D. Renovations can help!
Outdoor – Patios and Yards
Cherish the fantastic, long-awaited Calgary summers and consider increasing your living space by moving it outside! Realize an exciting and ongoing trend towards outdoor living rooms and entertainment areas. These spaces can provide a great opportunity to utilize under-used space for the whole family.
Imagine relaxing and being the envy of your neighbours with your new deck complete with stone patio and a functional outdoor cooking space. Don't wait, give M.A.D. Renovations a call!
---
Calgary SEO - AndyKuiper.com